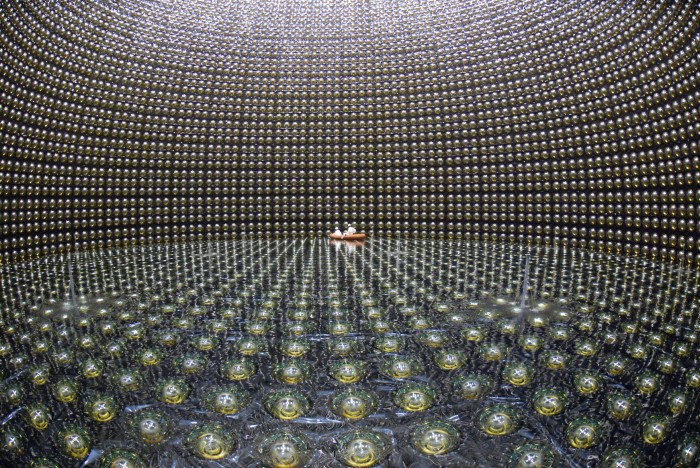 www.windows2universe.org/sun/Solar_interior/Nuclear_Reactions/Neutrinos/detectors.html
Neutrino interactions with matter are extremely rare, so detecting a neutrino is very hard.
Neutrino detectors are typically large, underground tanks filled with a fluid that reacts to the passage of neutrinos. In neutrino detection, bigger is better! The bigger the tank (detector), the more neutrinos it will detect.
|
Send to Facebook
|
Send To Twitter