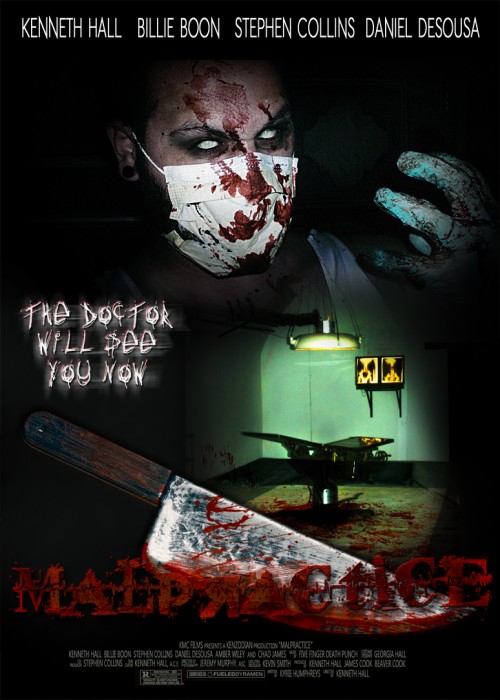 For the past couple months I've been looking to get into the movie business. I want to be a director and come up with original films. I was going to direct a short Star Wars fan-film, but then I realized getting the costumes and props is going to be a bitch.
Based on the Dr. Kenzo image I took the other day, it looks like I may end up making a horror film first, an original story a friend and I are coming up with.
This will be tons cheaper to film and easier to set up, which means we can get working on it a lot sooner.
I made this mock-up poster, and with that image alone, we're fleshing out the story and we have tons of ideas already. My cousin saw the poster and he's recommending me to a friend of his in Hollywood who is working as DA on a Jerry Bruckheimer film!
Send to Facebook
|
Send To Twitter
This video is of a fish named Goldy. This fish is the MCS Mascot and this fish is the primary moderator of content on the site.