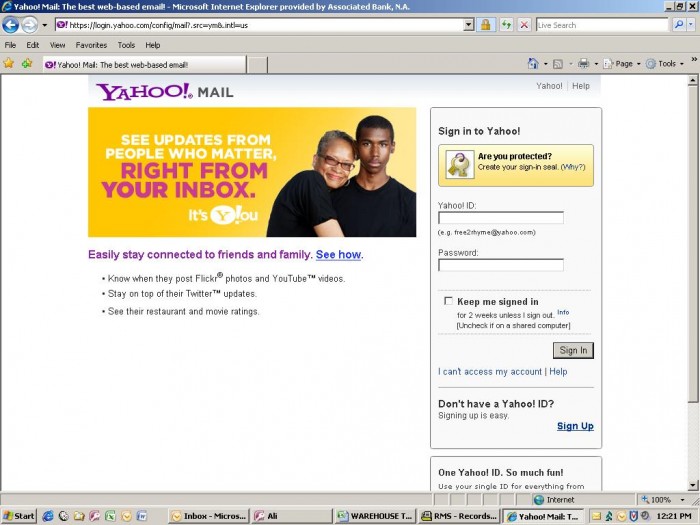 This is what I see each and everytime I sign into my Yahoo mail account at work and it cracks me each time I see it.
This kid looks as if the world is about to come to and end.
**Please don't flame me for using IE. I don't have a choice.***
Send to Facebook
|
Send To Twitter
This video is of a fish named Goldy. This fish is the MCS Mascot and this fish is the primary moderator of content on the site.