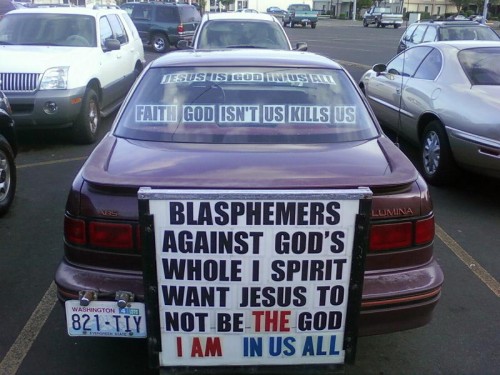 FAITH ISNT US KILLS US
BLASPHEMERS AGAINST GOD'S
WHOLE I SPIRIT
WANT JESUS TO
NOT BE THE GOD
I AM IN US ALL
I was walking along an outlet mall with my husband and we're passing through the Good Will parking lot and we see this.
Send to Facebook
|
Send To Twitter
This video is of a fish named Goldy. This fish is the MCS Mascot and this fish is the primary moderator of content on the site.