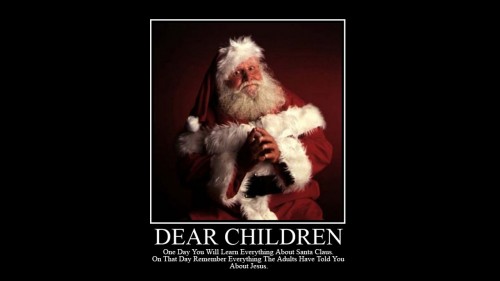 One day you will learn everything about Santa Claus.
On that day, remember everything the adults have told you about Jesus.
Send to Facebook
|
Send To Twitter
This video is of a fish named Goldy. This fish is the MCS Mascot and this fish is the primary moderator of content on the site.