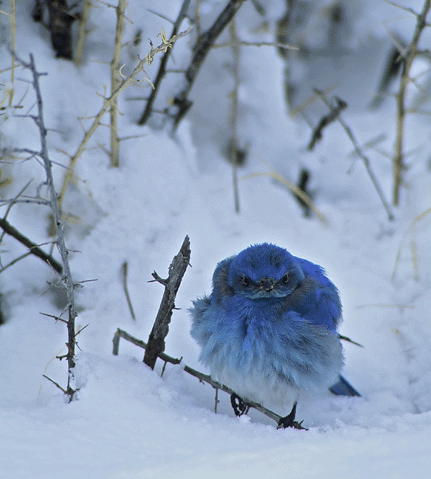 BLUE BIRD OF HAPPINESS, MY ASS!
It's Friggin' Freezing. There's snow up my ass; all the food's covered with
3 feet of this white shit and you want ME to sing?
What? Anne Murray's "Snowbird"? Piss Off!
Next year, I'm flyin' to Jamaica, and smoke dope!
Via my email inbox.