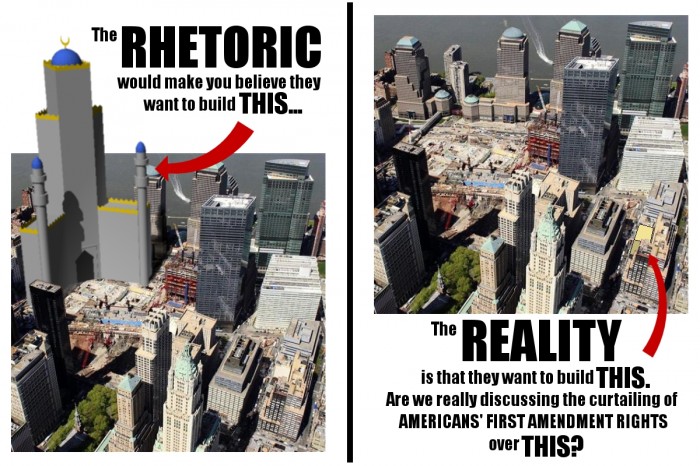 The Rhetoric would make you believe that they want to build a "giant," "massive," "mega-" mosque "at," "on," or "overlooking" Ground Zero…The Reality is that they want to build a relatively modest mid-rise building that would be smaller than most of the buildings on its block, including the one directly across from it (which would completely block its view of — and from — ground zero), and would be dwarfed by most other buildings in the area. It's also on the third block away, which may seem close, but if we put a three-block buffer around the WTC site, it would cover almost half of Lower Manhattan. This building is also on a narrow, one-way, one-lane side street that many people wouldn't notice unless they had business there. Are we really discussing the curtailing of Americans' First Amendment rights over this?
This illustration needs to be out there, because so many of the words have painted such an inaccurate picture.
Send to Facebook
|
Send To Twitter
This video is of a fish named Goldy. This fish is the MCS Mascot and this fish is the primary moderator of content on the site.