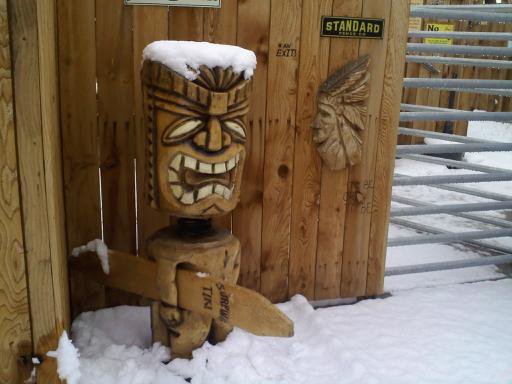 The statue is located at a tourist stop called "Hole 'n' the Rock"
I drive a snow plow for the state of Utah and found irony in this.
Send to Facebook
|
Send To Twitter
This video is of a fish named Goldy. This fish is the MCS Mascot and this fish is the primary moderator of content on the site.