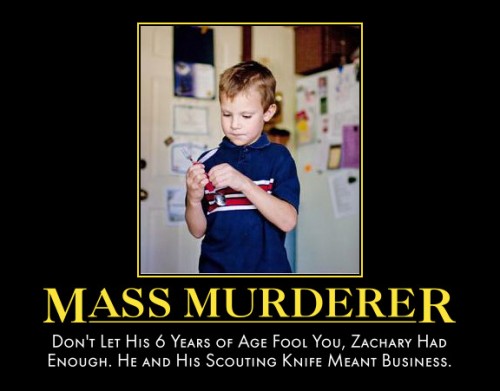 6 year old Cub Scout in Christina School District in Deleware brought a Scouting Knife to school. Stupidy ensues as common sense is thrown out the window.
Read here:www.nytimes.com/2009/10/12/education/12discipline.html?no_interstitial
Send to Facebook
|
Send To Twitter
This video is of a fish named Goldy. This fish is the MCS Mascot and this fish is the primary moderator of content on the site.