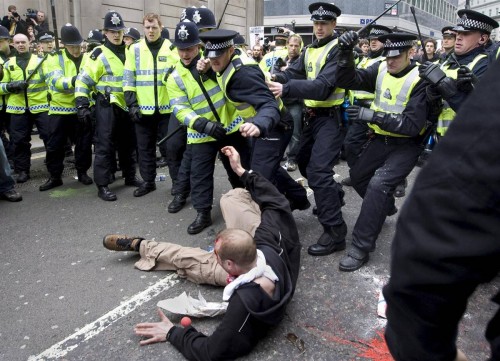 Police confront a protester outside the Bank of England on Wednesday. Police are mounting a huge security operation during the G-20 meeting and businesses have also prepared for the demonstrations, with some boarding up premises.
Its from msnbc.com \'s picture slide show. I thought the picture was tits.
Send to Facebook
|
Send To Twitter
This video is of a fish named Goldy. This fish is the MCS Mascot and this fish is the primary moderator of content on the site.