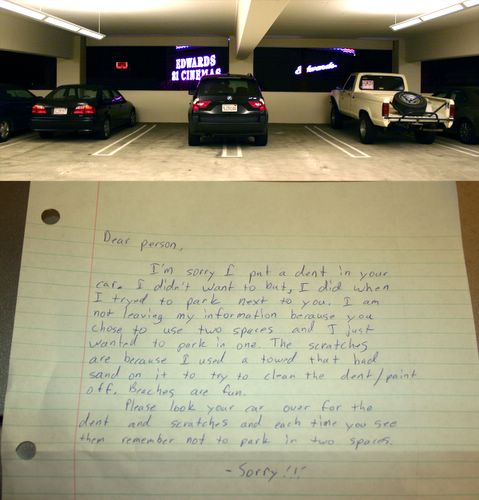 Here's what it says for the weak of eyes:
Dear Person,

I'm sorry if I put a dent in your car.  I didn't want to but, I did when I tryed to park next to you.  I am not leaving my information because you chose to use two spaces and I just want to park in one.  The scratches are becasue I used  towel that had snad on it to try to clean the dent / paint off.  Beaches are fun.

Please lookg your car over for the dent and scratches and each time you see them remember nto to part in two spaces.

-sorry!!
Send to Facebook
|
Send To Twitter
This video is of a fish named Goldy. This fish is the MCS Mascot and this fish is the primary moderator of content on the site.