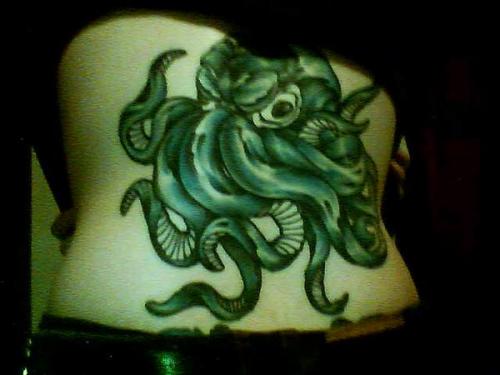 Jenn says:
"It's by Ryan Rogers at Super Genius Tattoo in Seattle, and the photo doesn't do it justice. Coloring's been finished since then, and there's plenty more to be added. Hopefully I'll get a decent image soon."
And I'll be here waiting for the updated images!
Send to Facebook
|
Send To Twitter
This video is of a fish named Goldy. This fish is the MCS Mascot and this fish is the primary moderator of content on the site.