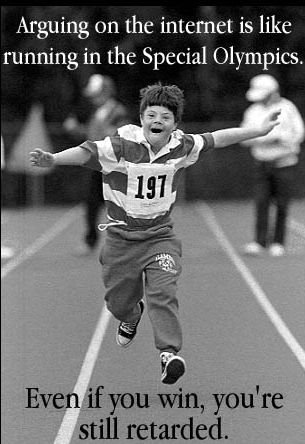 "Arguing on the internet is like running in the Special Olympics:
Even if you win, you're still retarded."
Man, this picture has been around forever, but here it is, in it's glorious…glory. Right. Back to the coffee for me.
Send to Facebook
|
Send To Twitter
This video is of a fish named Goldy. This fish is the MCS Mascot and this fish is the primary moderator of content on the site.