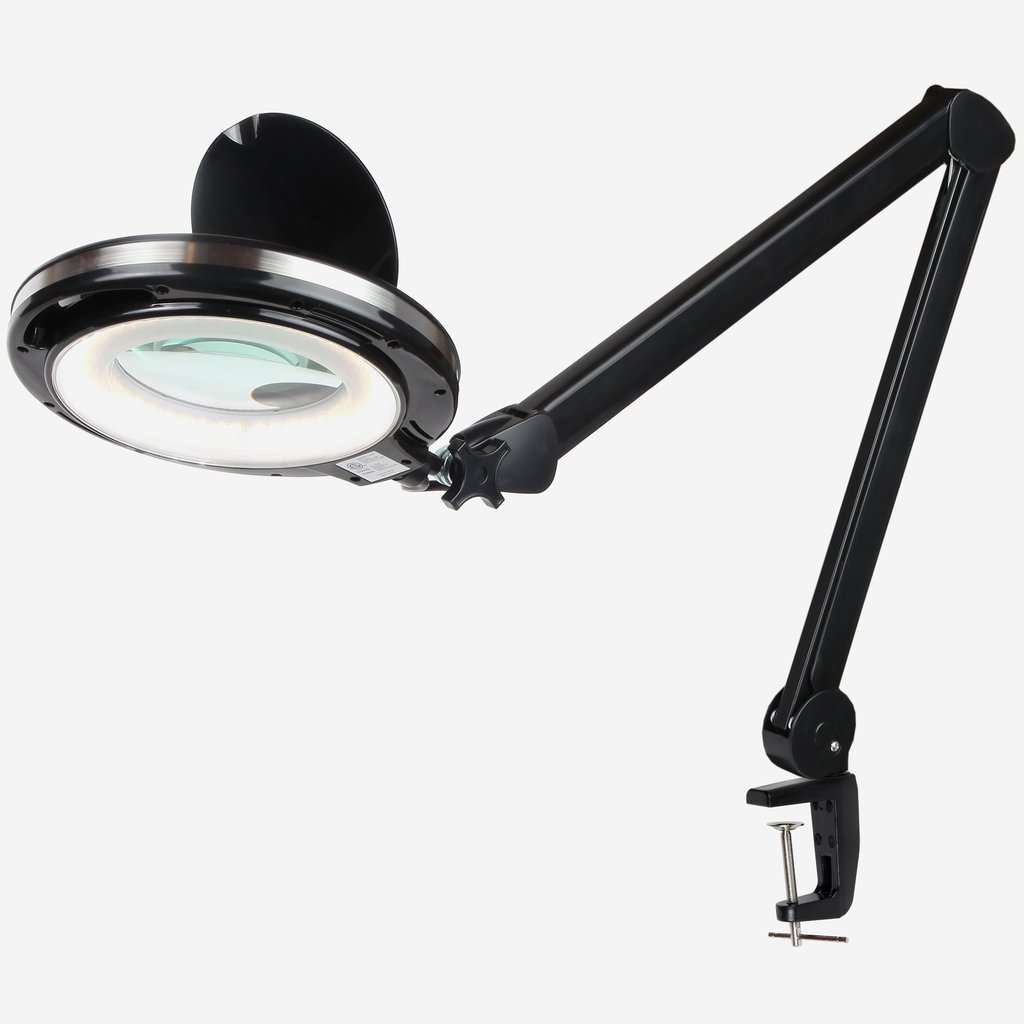 PERFECT MAGNIFYING LAMP FOR WORK OR HOBBIES: The Brightech Lightview Pro LED Magnifying Clamp Lamp was designed for anyone who needs to constantly focus close up or anyone with vision problems such as aging eyes or macular degeneration. This lamp boasts a 5 inch diameter lens that will bring hard to see details into clear, sharp focus. It magnifies up to 225% magnification without getting hot so that you can enjoy your work and hobbies with joy and ease. Available in Black and White.
I have formed a strategic partnership with Brightech, which is a lamp company. I didn't think they were serious at first, but they sent me the above lamp to try out and I'm here to tell you: They're serious and their lamps are pretty cool and extremely useful for people like me that need some well lit magnification from time to time. These would be perfect for miniature painting or trying to read the stupidly hard to read redemption codes in Marvel comic books.
If you need a lamp, buy one through me, cause I feel guilty as fuck that they sent me this free one, it's like a $70 lamp.