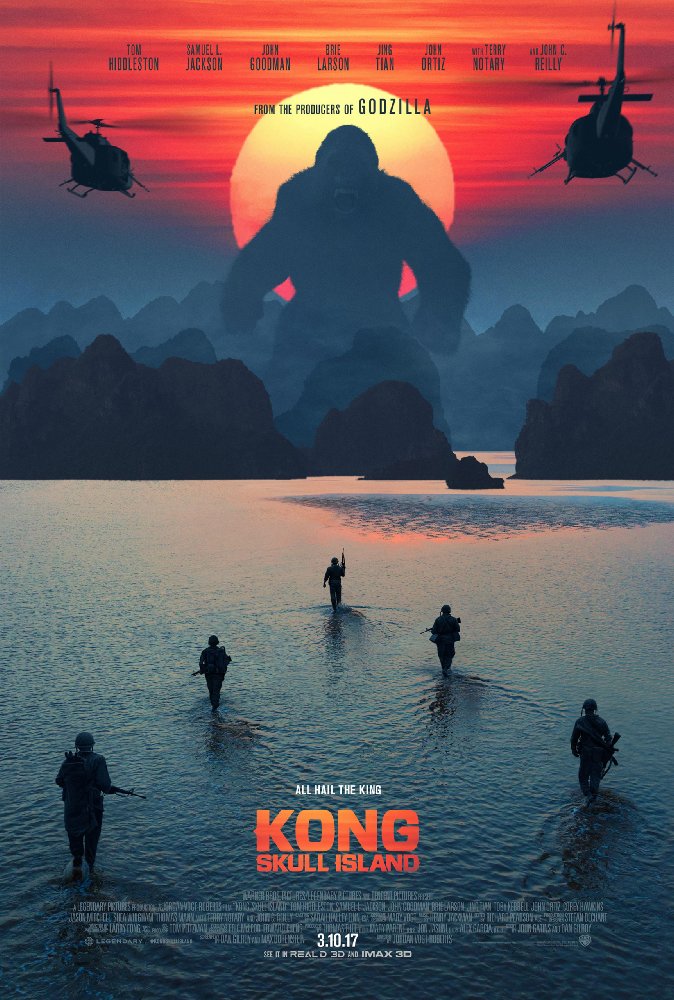 When a scientific expedition to an uncharted island awakens titanic forces of nature, a mission of discovery becomes an explosive war between monster and man.
As the eighth King Kong movie I was hoping for something a little more ground breaking, but sadly no. We got a nice giant monkey movie in which the giant monster fights other giant monsters while humans scuttle around his feet thinking tiny thoughts. There's some great visuals and I look forward to getting some nice wallpapers from the blue ray release, but there's nothing about this film that really stands out, other than Brie Larson's amazing freckles.
As a side note, the showing that I went to at my local AMC was a complete disaster. I take advantage of AT&T's bogo tuesday program, which utilizes MoviePhone as the ticketing vendor. My local AMC coincidentally does a Sensory Friendly Films night on Tuesdays as well. MoviePhone doesn't mention anything special about any of the movies, so it's always a surprise when we get down to the theater and they tell us that they're going to skip the trailers and keep the lights on for the entirety of the film, which they didn't do until about 5 minutes in to the movie. We were able to watch it in a different theater because of the situation, but it really put me in a sour mood for the first 15 minutes of Kong.