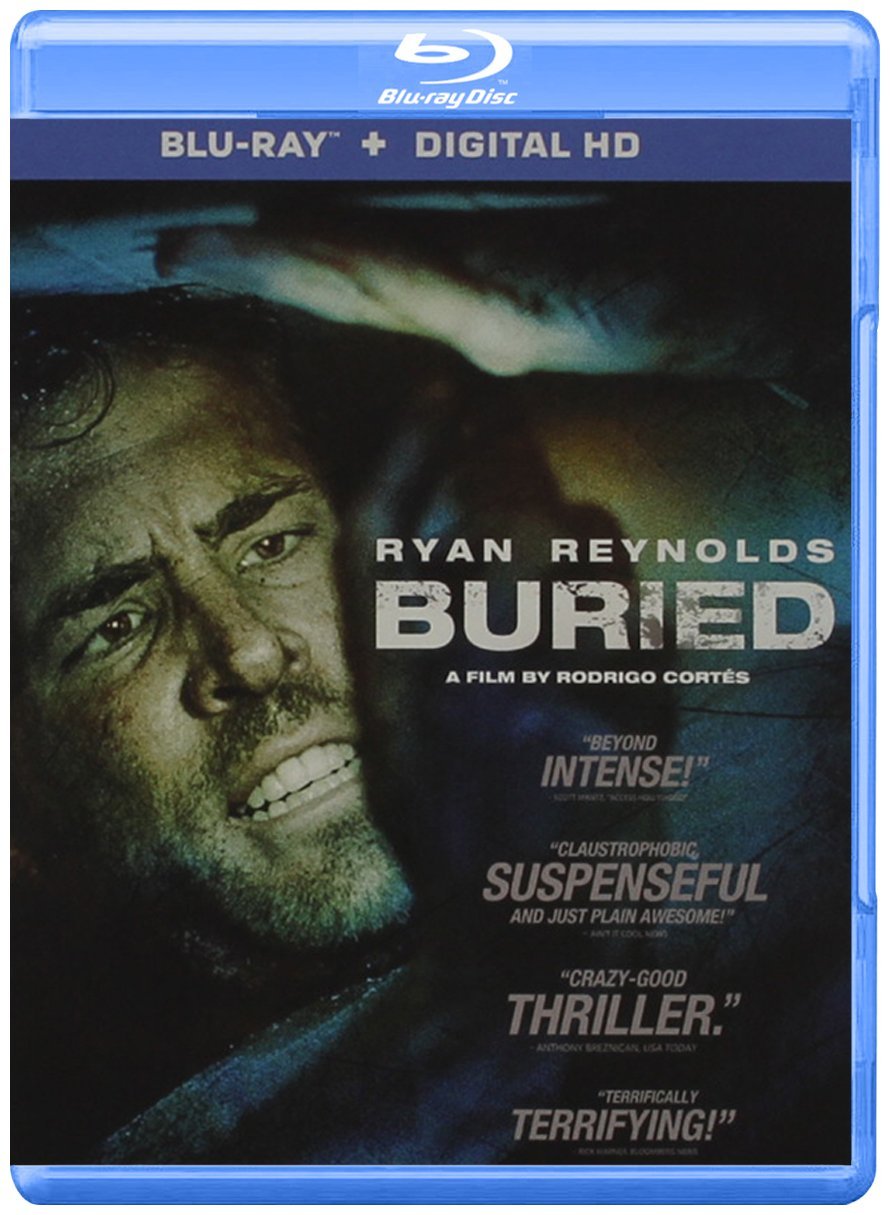 Paul Conroy (Ryan Reynolds), truck driver and family man, wakes up buried alive in an old wooden coffin. Not knowing who might have put him there or why, his only chance to escape from this nightmare is a mysterious cell phone. Poor reception, low battery and lack of oxygen are his worst enemies in a race against time: Paul has only 90 minutes to be rescued.
QQ: Can Ryan Reynold act the shit out of a movie using only a lighter, cell phone and dramatic sand?
QA: Fuck yes he can.  He's on the only person on screen and he does a well enough job I didn't notice this was an hour and a half movie with only one setting.  Highly recommend!