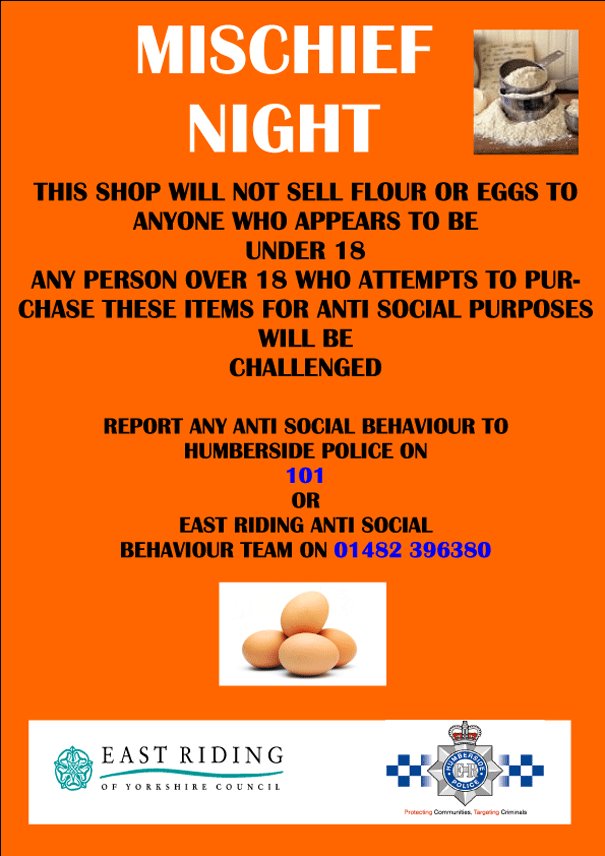 And even if you're over eighteen I'm still suspicious. What do you want with flour and eggs and nothing else? You're making a cake? I don't think so.
time.com/4093505/mischief-night-history/
www.thehoroscope.co/zodiac-signs/october-30-zodiac-scorpio.html
Send to Facebook
|
Send To Twitter
This video is of a fish named Goldy. This fish is the MCS Mascot and this fish is the primary moderator of content on the site.