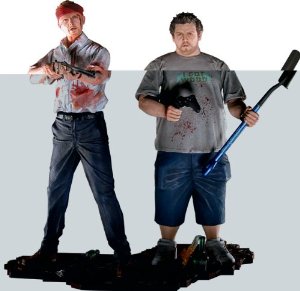 2 pack includes both Shaun with Winchester Rifle, Ed with Shovel and Molotov cocktail.
via Amazon.
You've got red on you. This reminds me, I just watched "Juan of the Dead", same concept, but set in Cuba. it was terribly good, very honest to itself, which is something I loved about Shaun of the Dead.
Also, I love those two actors, they're the best.
Send to Facebook
|
Send To Twitter
This video is of a fish named Goldy. This fish is the MCS Mascot and this fish is the primary moderator of content on the site.