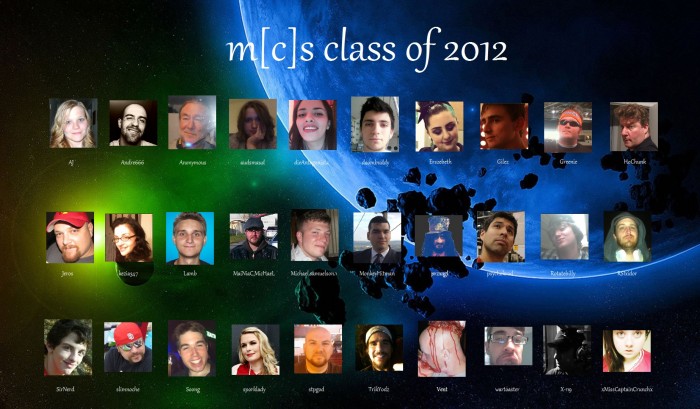 Apologies in advance if I missed anyone!
(Did it with the Snipping Tool and Paint – it'll be a real bastard to edit w/o starting over)
Send to Facebook
|
Send To Twitter
This video is of a fish named Goldy. This fish is the MCS Mascot and this fish is the primary moderator of content on the site.