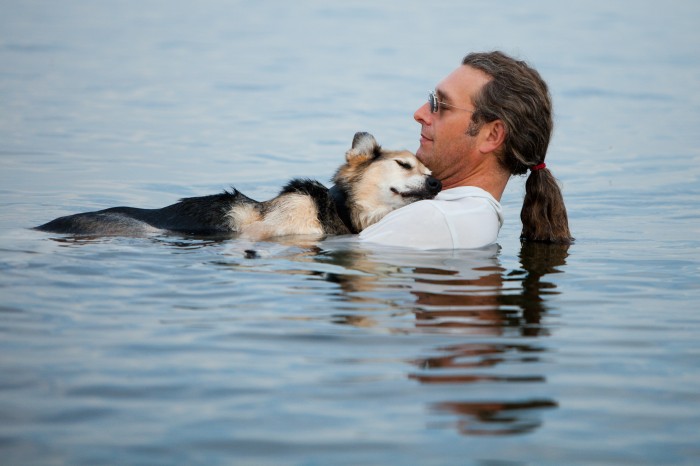 www.huffingtonpost.com/2012/08/08/man-dog-lake-superior-photo-_n_1755609.html
They say a dog is a man's best friend, but to John Unger, a Wisconsin resident, his dog, Schoep, means everything.
Unger adopted Schoep, named after the famous Wisconsin ice cream, when he was just a puppy, and the two have been together ever since. Now, at 19 years old, Schoep has arthritis and has trouble sleeping, the Pioneer Press reports. Unger found that water is therapeutic for his pained buddy, so he takes Schoep into Lake Superior and lulls him to sleep.
Photographer Hannah Stonehouse Hudson, owner of Stonehouse Photography and a friend of Unger's, decided to capture the relationship between the man and his dog down by the water.
"Shep falls asleep every night when he is carried into the lake. The buoyancy of the water soothes his arthritic bones. Lake Superior is very warm right now, so the temp of the water is perfect."