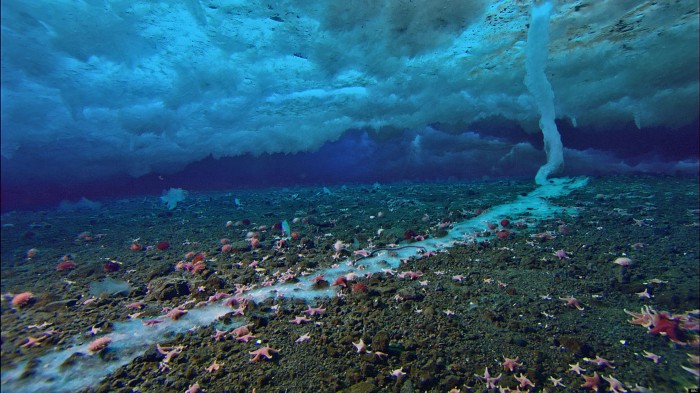 en.wikipedia.org/wiki/Ice_stalactite
At the time of its creation, a brinicle resembles a pipe of ice reaching down from the underside of a layer of sea ice. Inside the pipe is the supercold, supersaline water being produced by the growth of the sea ice above, accumulated through brine channels. At first, a brinicle is very fragile; its walls are thin and it is largely the constant flow of colder brine that sustains its growth and hinders its melt that would be caused by the contact with the less cold surrounding water. However, as ice accumulates and becomes thicker, the brinicle becomes more stable.
A brinicle can, under the proper conditions, reach down to the seafloor.
Send to Facebook
|
Send To Twitter
This video is of a fish named Goldy. This fish is the MCS Mascot and this fish is the primary moderator of content on the site.