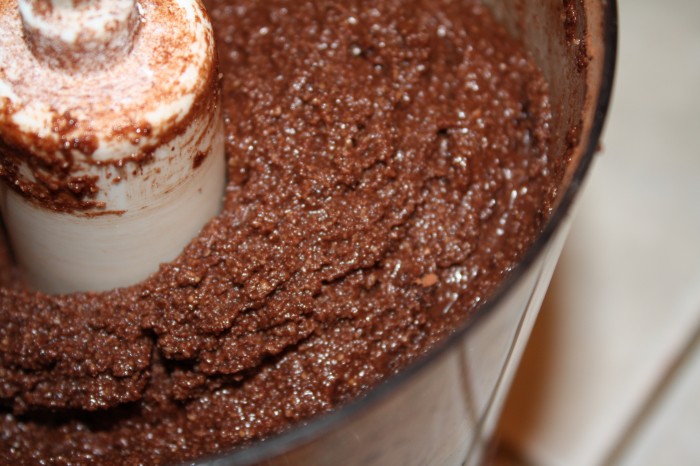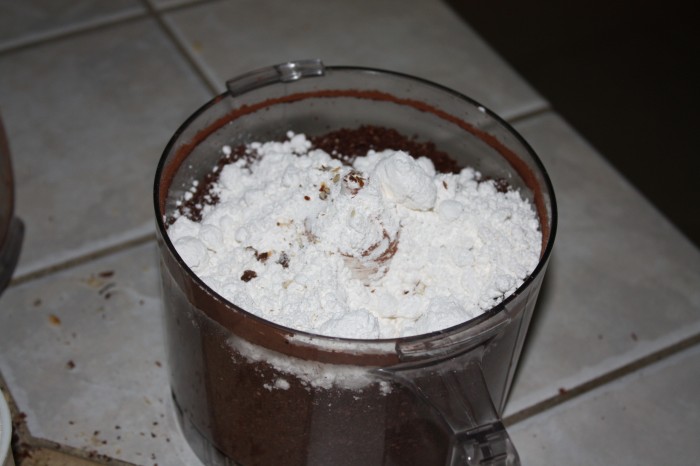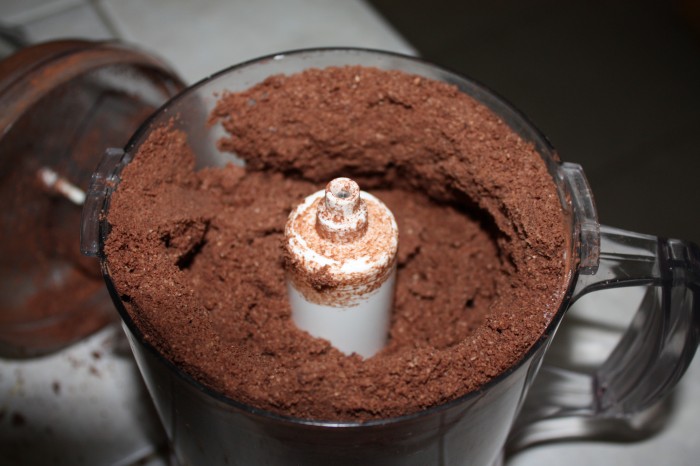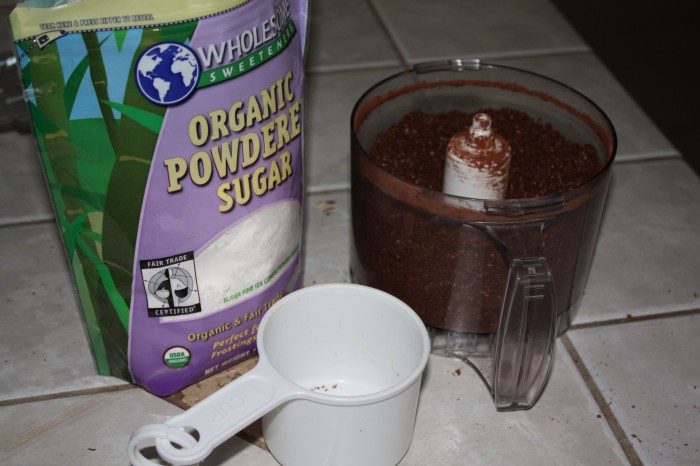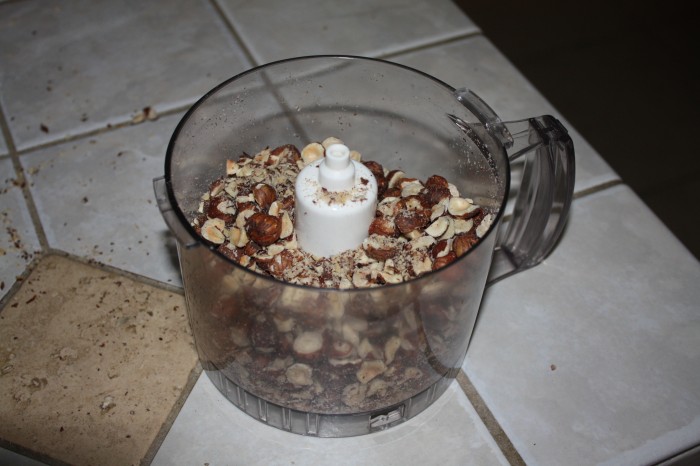 Homemade Hazelnut Spread…from the kitchen of One Perfect Bite
Ingredients:
2 cups chopped toasted hazelnuts (filberts)
3/4 cup to 1 cup powdered sugar
1/4 cup unsweetened dark cocoa powder
1/8 to 1/4 cup canola oil (Or oil of your choice) I used Olive Oil.
Directions:
Place hazelnuts in the work bowl of a food processor fitted with a metal blade. Process until nuts start to clump together in a ball. This will take some time (about five minutes), so be patient. Add powdered sugar and cocoa powder and process again for 2 to 3 minutes, until mixture turns dark and ingredients are well combined. Now, slowly drizzle in enough oil to make a spread. Store in an airtight container in the refrigerator for 4 to 6 weeks. Yield: 2 cups.
oneperfectbite.blogspot.com/2011/02/homemade-hazelnut-spread-world-nutella.html