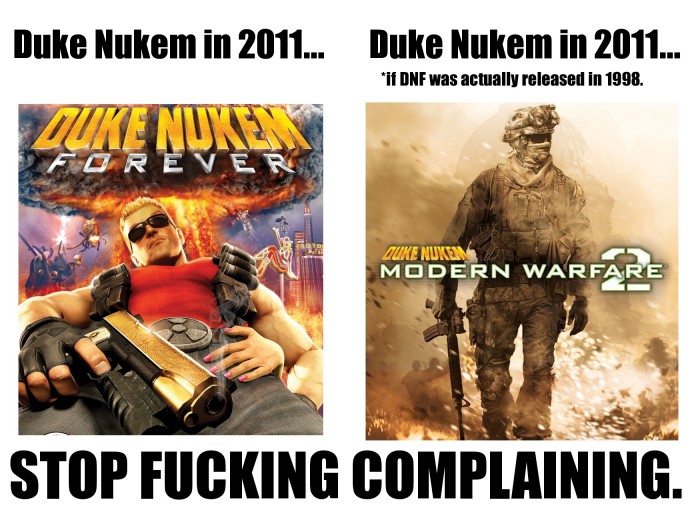 Stop fucking complaining… about regenerating health, weapon limits, no mighty foot. You still get to visit strip joints, crack one liners and piss in toilets. The humour was what made Duke 3D so memorable, not those mid nineties FPS conventions that were in every game. Enjoy DNF for what it is.
What are you waiting for? Christmas?
Send to Facebook
|
Send To Twitter
This video is of a fish named Goldy. This fish is the MCS Mascot and this fish is the primary moderator of content on the site.