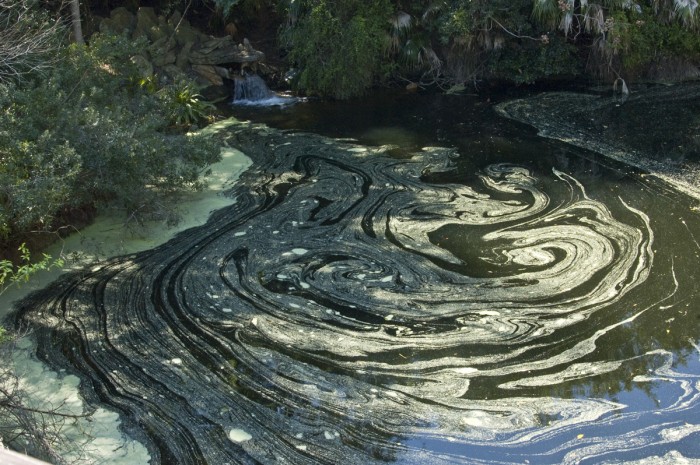 The photo above shows a layer of pollen covering a small pond in Disney World, Orlando, Florida. In sunny central and southern Florida, tree pollen is in the air in mid February to about mid March — much of the pollen this time of year is pine and sweet gum
via Pond Pollen in Orlando, Florida – Earth Science Picture of the Day.
This crap is covering everything that stands still for more than 15 seconds. My truck is disgusting with tree jizz all over it.