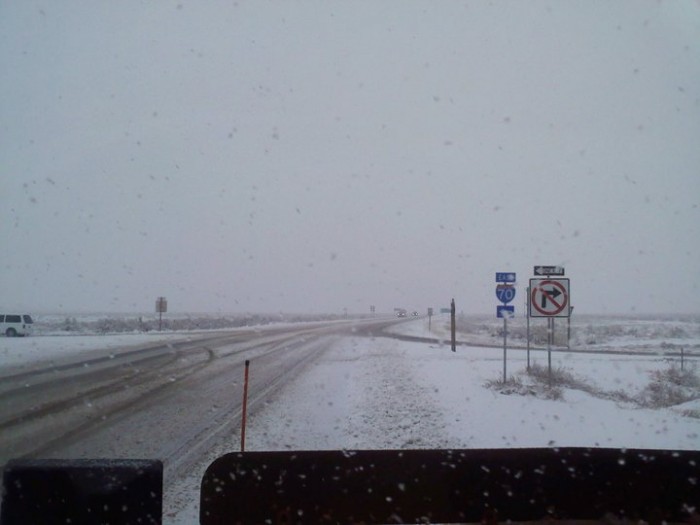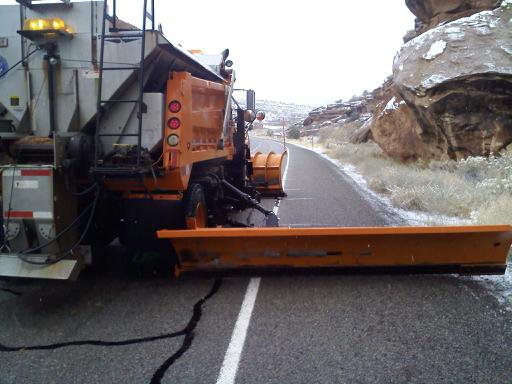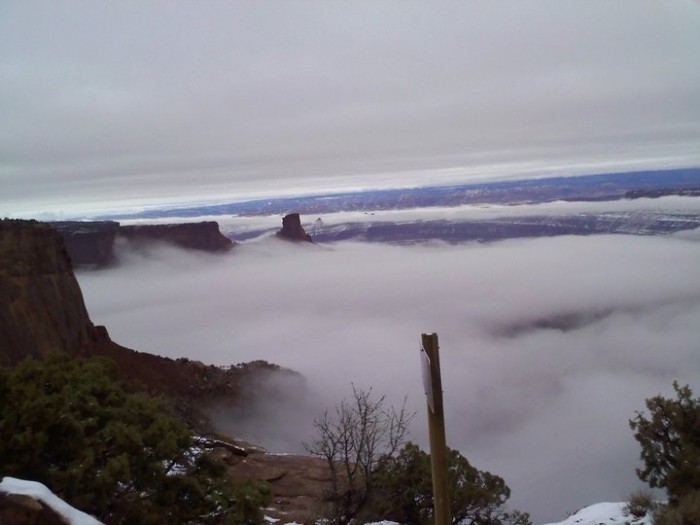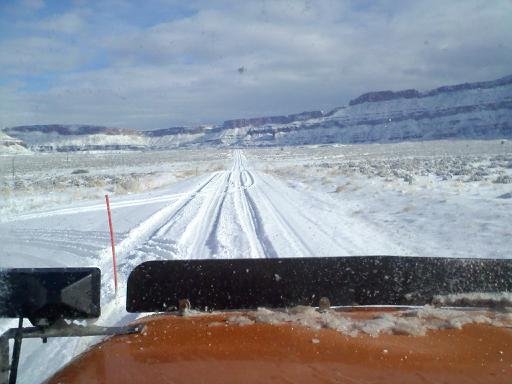 Again, that name is Mr. Plow.
Picture one is the intersection of 191 and I70. The snow was coming up, then this bad boy came in and sat on us with an inversion. The slush turned to ice, and we were out there for another 6 hours before switching to the next crew.
Picture 2 is of my plow losing its wing. I was driving along and I heard a crash. I looked in my mirror and saw that my plow had fallen off. The vibrations of the new blades mixed with the new chip seal job caused the plow to sheer through one of its bolts. It jerked me to the side of the road and I almost tipped over. We had to push the blade and hydraulics off the road, because its too heavy to pick up. Later that night, someone stole everything but the blade itself.
Picture 3 is overlooking an 800 foot drop , which our plows drive 30 feet from whenever we plow this area. I took this picture because of the fog blanket.
Last one is 6 inches of fresh snow. The cowboys had been out all day, checking their cattle so thats why all the tracks are there. When I crested that hill in the distance, there were 15 cars stuck waiting for a plow to clear the hill so they could make it.