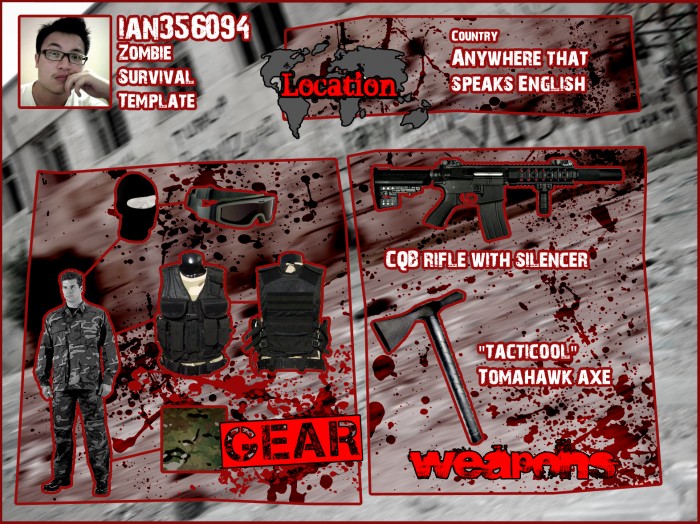 So the basic theme of this getup is to be light and quiet. Also on the lookout for other humans, as well as zombies.
Always a good idea to scout other survivors to see if they're friendly or not.
Balaclava:
It don't matter how ugly you are. You put on a balaclava, you become a badass mofo wid er'body lookin' over dem shoulders at you.
Goggles:
In case a zombie comes up and is all like, "yo i'ma projectile vomit this shit all up in your grill"
and then my goggles be all, "oh no you di'int" and fuckin' blocks my eyes from that shit.
Vest:
To carry shit.