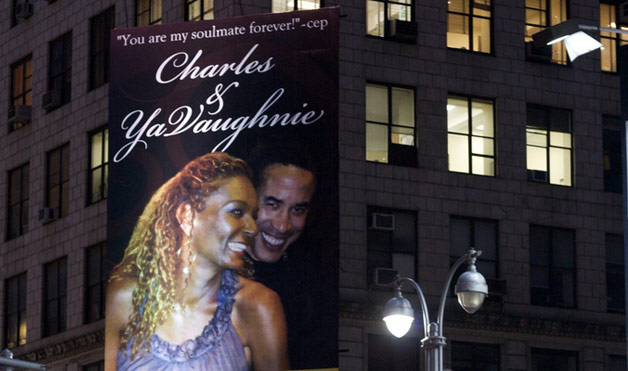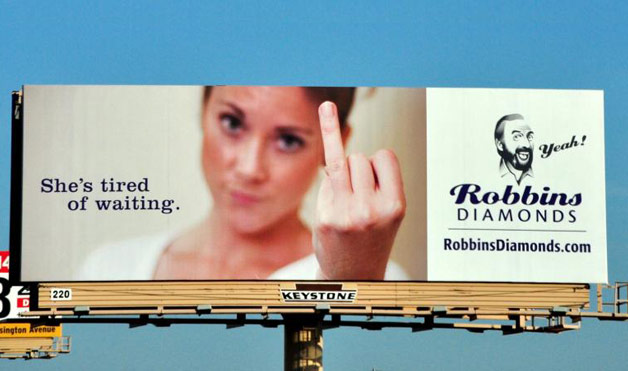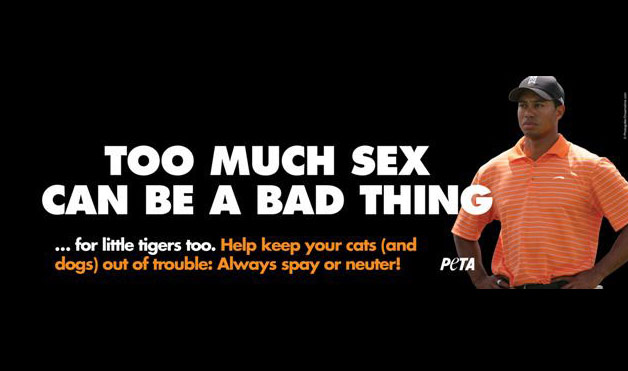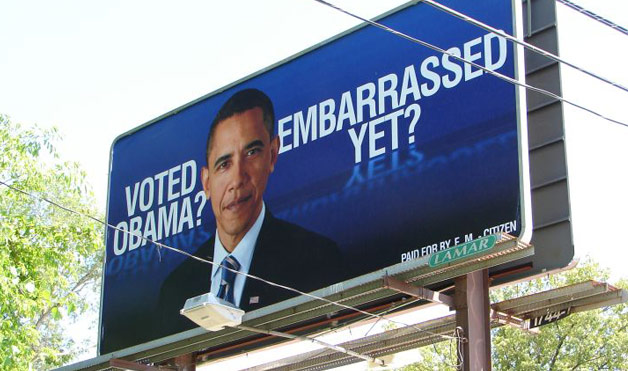 Love hath no fury like a woman scorned, and YaVaughnie Wilkins proved it when she paid approximately $250,000 for billboards in New York, Atlanta and San Francisco revealing her eight-and-a-half-year affair with married Oracle CEO and Obama advisor Charles Phillips. Apparently the billboards were her revenge after he reconciled with his wife. She even created a website—which was allegedly full of photos, love notes and other evidence of the affair—that has since been taken down.
Ellis Miller of Gilmer, Texas, doesn't like how things are being done in the White House, and he's letting everyone know it. "I was frustrated by how things were going with the health care bill and other aspects of the administration," Miller explained. So he decided to put his freedom of speech to use with billboards like this one. Photo courtesy of James Gagliardi.
Bergemann & Son Funeral Services seems to have no shame when it comes to finding new customers, as can be seen from this billboard in the Berlin subway.