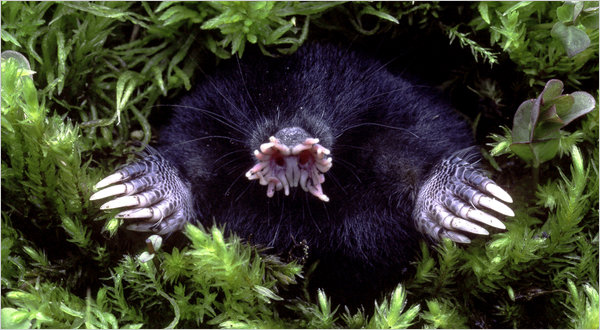 The star-nosed mole, to humans, "is disturbing because it looks like the animal has no face," a neuroscientist says.
NY Times: www.nytimes.com/2010/08/10/science/10ugly.html?ref=science
Send to Facebook
|
Send To Twitter
This video is of a fish named Goldy. This fish is the MCS Mascot and this fish is the primary moderator of content on the site.