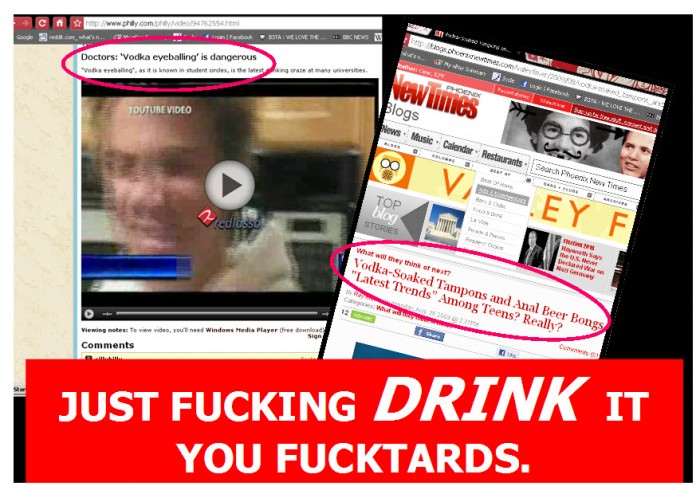 I've seen these things and thought it was a good idea to loose an eye. wtf kids. WTF.
via www.naughtybits.us/2010/05/25/whats-wrong-with-kids-these-days/
Send to Facebook
|
Send To Twitter
This video is of a fish named Goldy. This fish is the MCS Mascot and this fish is the primary moderator of content on the site.