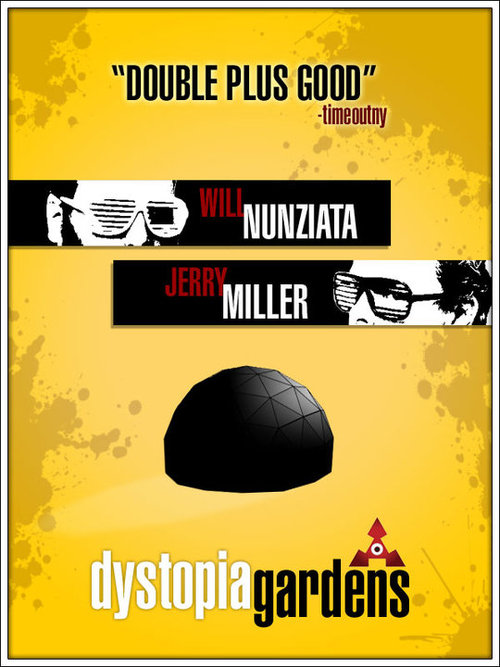 Hey all, long time reader, part time submitter here. I posted the postcard for my live sketch comedy play DYSTOPIA GARDENS on MCS before the show opened about 3 months ago. Well, we got extended through May in NYC and we only have 3 saturday night show left. The show is selling out and is a HIT!
Here's the new poster a friend made, hope its MCS worthy!
If you live here in NYC, come on by.
Shows: Saturdays May 15th, May 22nd and May 29th at 8PM.
Live at THE PIT 154 w. 29th St (tween 6th and 7th aves) in NYC.
Send to Facebook
|
Send To Twitter