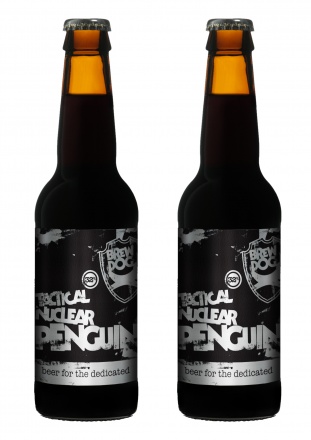 From Brewdog.com
"The Antarctic name inducing schizophrenia of this uber-imperial stout originates from the amount of time it spent exposed to extreme cold. This beer began life as a 10% imperial stout 18 months ago. The beer was aged for 8 months in an Isle of Arran whisky cask and 8 months in an Islay cask making it our first double cask aged beer. After an intense 16 month, the final stages took a ground breaking approach by storing the beer at -20 degrees for three weeks to get it to 32%."
That's right, a 32% alcohol stout!
Send to Facebook
|
Send To Twitter
This video is of a fish named Goldy. This fish is the MCS Mascot and this fish is the primary moderator of content on the site.