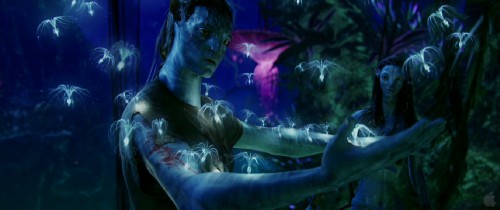 Just got back from seeing Avatar.  This is literally the first movie that I've ever seen in my entire life that I thought, man, I'm happy that was in 3d, and was an awesome film over all. Key to the story though is the concept of Avatars, which are just genetically modified bodies that humans can port their conciousness into in order to survive on the deadly planet of Pandora.  This is much like one of my favorite stories, Old Man's War, which hopefully will get the big screen treatment sometime in the next few years.
The still shots look like shit, the CGI is painfully obvious, and the trailer doesn't do the 3d justice.  The real magic comes in with the movie when it's in motion and the facial twitches and nuances that haven't been in any 3d or cgi movies yet.  Being able to choose what part of the scene you want to focus on, and being able to due to the fact that it's been shot in full focus 3d, and then the air battles.
oh lordy.  the air battles.
Avatar is far up on the second slope on the Uncanny Valley.
This shit right here: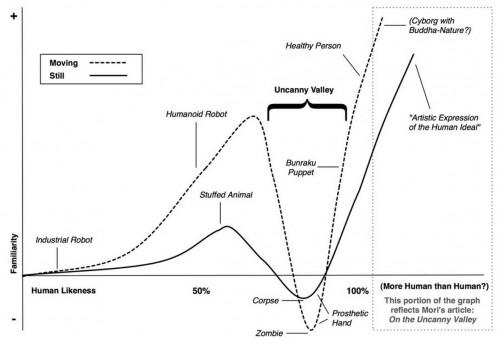 Go see it and tell us what you thought.  Seen it already?  Post some spoilerific shit in the comments.
Also, much like star wars, which gave us something as eternal as "may the force be with you" the phrase "I see you" really did strike a chord with me, though I can see that it may not with others.
Send to Facebook
|
Send To Twitter