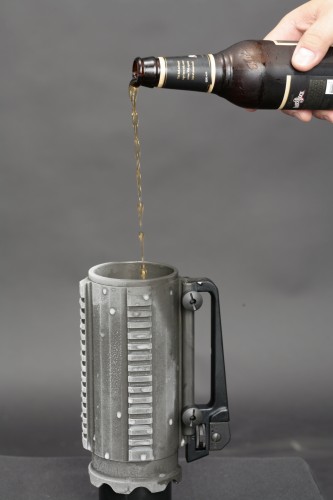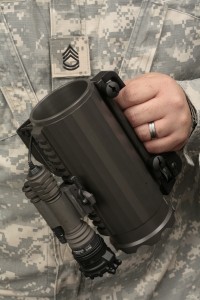 At Just under $280 a mug its a real deal!
Built to military specifications, Battle Mug features a M1913 rail interface system which allows the operator to mount a standard issue M4 carry handle, tactical light, laser device, holographic sight (we call them 'beer goggles") or even a bayonet for close quarters, high risk operations.
Battle Mug is built to take the abuse and will be there to offer you a frosty 24oz. reward once the mission is complete.