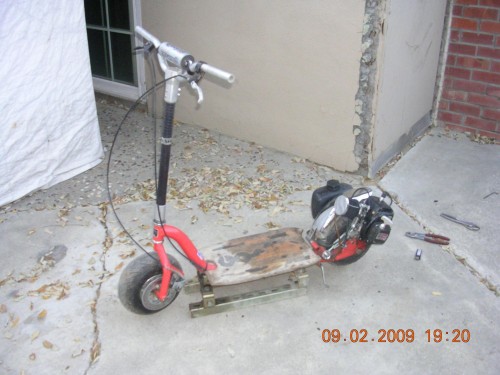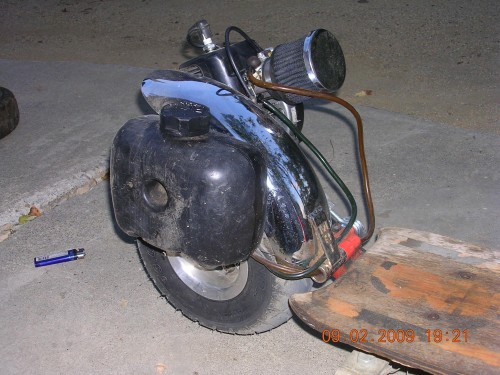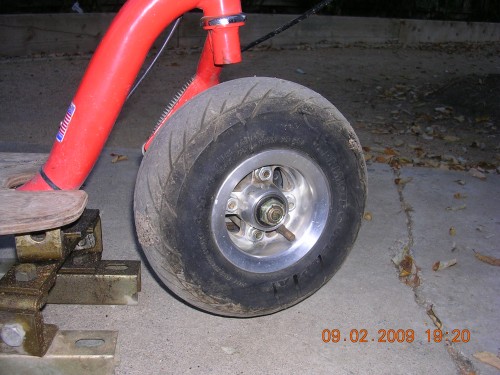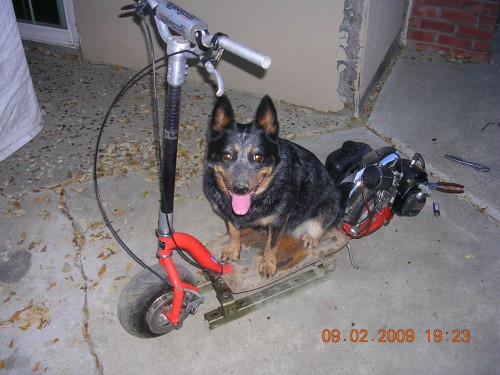 Been wanting to ride this for a while.
Nice soft 10 inch air tires.
Mag rims.
Chome MRI fender.
This thing is awesome and only needs a silver deck to complete the look.
Send to Facebook
|
Send To Twitter
This video is of a fish named Goldy. This fish is the MCS Mascot and this fish is the primary moderator of content on the site.