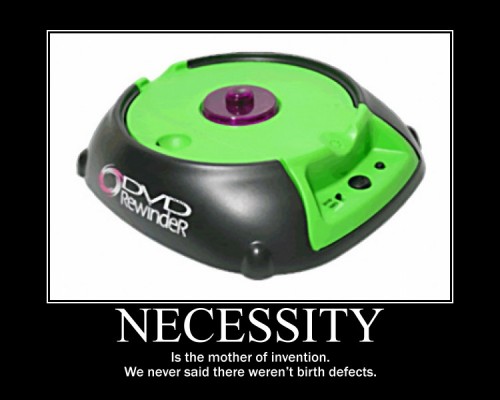 motivational poster text from elzarcothepale
on August 23rd, 2009 at 1:56 pm in comment to the pistol bayonette.
Seriously, thanks. Someone finally came up with the perfect way to describe this miserable piece of failure called the DVD-Rewinder, so on seeing your comment, I had it had to be put to motivational poster.