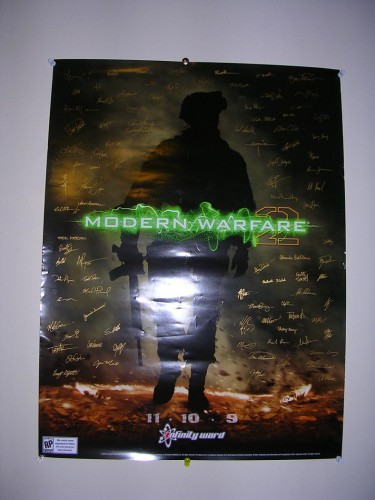 Found this somewhere…
I did some googleing and I found out you get this poster by pre-ordering the game.
It's on my wall know, in acceptable condition. Dropped in once while riding my bike with it home.
I hung it on the wall by placing the thumbtacks next to it, and not through it, so it doesn\'t ruin the poster. I'm in the process of finding a frame for it.
Send to Facebook
|
Send To Twitter
If you'd like to see what video games I'm playing or what LEGO sets I'm putting together, follow me on
twitch.tv/tgiokdi