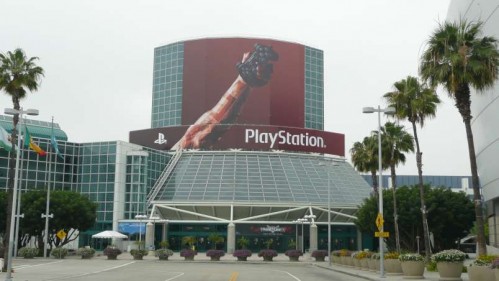 One of the LA Convention Center buildings with an advert for the PS3 welcoming gamers to E3 2009!!
I love this time of year…I just set my dvr to record what seems to be like 10 hours of continuous coverage on G4.
I think Sony is going to pre-vail this year, especially with the PSP Go! everyone else will just bring recycled ideas to the table…
Send to Facebook
|
Send To Twitter
This video is of a fish named Goldy. This fish is the MCS Mascot and this fish is the primary moderator of content on the site.