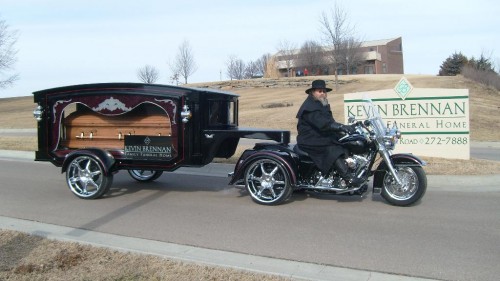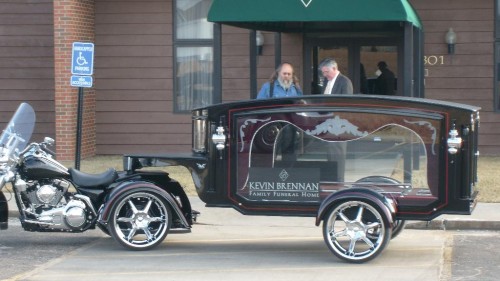 The funeral home is in Topeka, Kansas.

They told me that this rig can be rented for $500 plus a dollar a mile over 100 miles.

The owner of the rig sort of looks like somebody From ZZ Top, doesn\'t he?

The owner of the funeral home is the guy in the suit in the bottom photo.

How to go out in style.