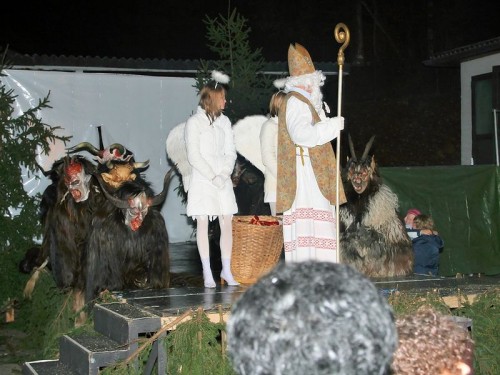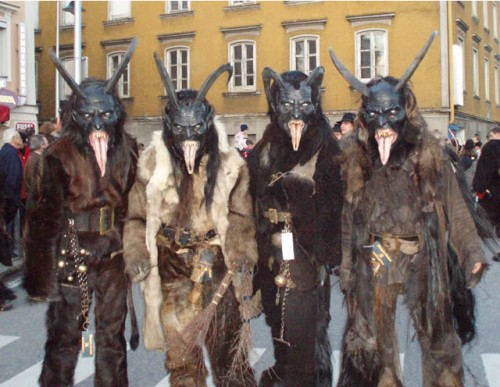 Every year on the 5th of December, there is this tradition that Austrians and people of other Germanic countries like to follow. Volunteers dress up as what we call, a Krampus [spelled Krampusz] which is also known as the Companions of Saint Nicholas.
"They wear goat-hair costumes and carved masks, carrying bundles of sticks used as switches, and swinging cowbells to warn of their approach. They are typically young men in their teens and early twenties and are generally intoxicated. They roam the streets of small quiet towns and hit people with their switches. It is not considered wise for young women to go out on this night, as they are popular targets."
In my hometown, they sometimes even force you to get down on your knees and say a prayer.
I think I'm staying home tonight.
Send to Facebook
|
Send To Twitter