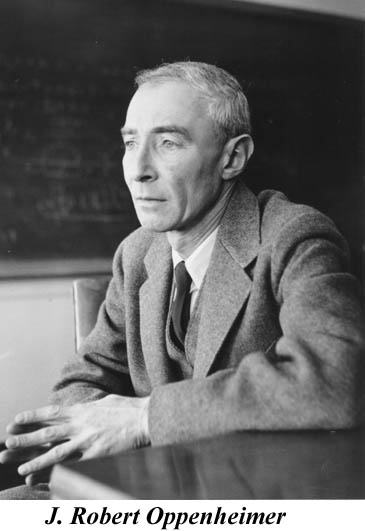 When World War II began, Oppenheimer became involved in the efforts to develop an atomic bomb, which were already taking up much of the time and facilities of the Radiation Laboratory at Berkeley. He was invited to take over work on neutron calculations, and in June 1942 General Leslie Groves appointed Oppenheimer as the scientific director of the Manhattan Project.
Under Oppenheimer's guidance, Los Alamos laboratories were constructed. There he was managing more than 3,000 people, as well as tackling theoretical and mechanical problems that arose.
He is often referred to as the "father" of the atomic bomb.