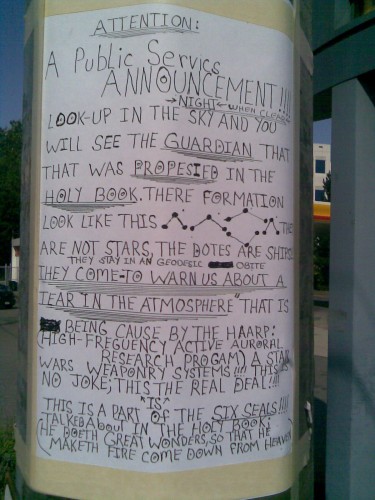 I was heading over to my sister's house and someone had stuck these on every lamp post for a good 10 blocks. I took a few pictures, but the sun was setting, so I only got the one that didn't turn out backlit and unreadable.
Attention: A Public Servics(sic) ANNOUNCEMENT!!!!
Look-up in the (night
Send to Facebook
|
Send To Twitter
This video is of a fish named Goldy. This fish is the MCS Mascot and this fish is the primary moderator of content on the site.