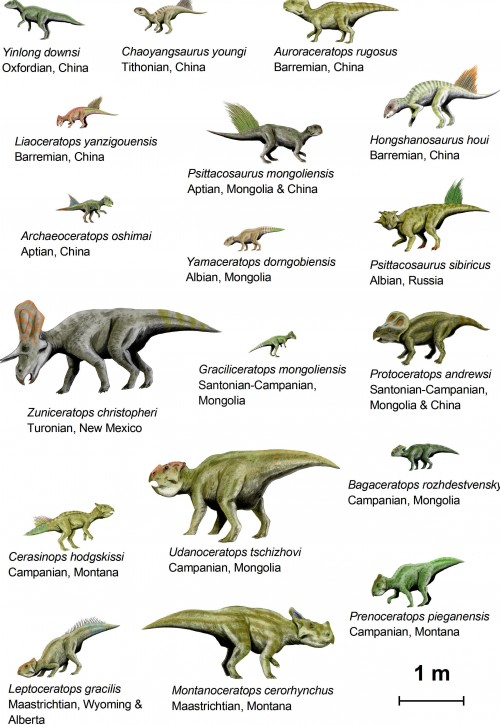 Diagram showing the appearances and relative sizes of 18 basal species of Ceratopsians (frilled, beaked dinosaurs typified by Triceratops). Animals are shown in order of geologic stage from left to right and top to bottom, with species names and stage information as annotation.
Ceratopsians were beaked herbivores who lived in what are now North America and Asia, during the Cretaceous Period. Early members such as Psittacosaurus were small and bipedal. Later members, including ceratopsids like Centrosaurus and Triceratops, became very large quadrupeds and developed elaborate facial horns and a neck frill.
Image credit: ArthurWeasley
Send to Facebook
|
Send To Twitter
This video is of a fish named Goldy. This fish is the MCS Mascot and this fish is the primary moderator of content on the site.