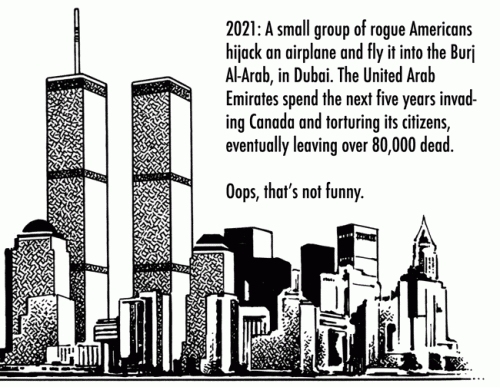 2021: A small group of rogue Americans hijack an airplane and fly it into the Burj Al-Arab, in Dubai. The United Arab Emirates spends the next five years invading Canada and torturing its citizens, eventually leaving over 80,000 dead.

Oops, that's not funny.
Send to Facebook
|
Send To Twitter
This video is of a fish named Goldy. This fish is the MCS Mascot and this fish is the primary moderator of content on the site.