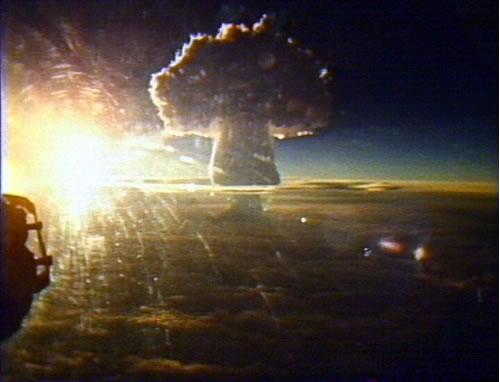 October 30, 1961: The biggest explosion in the history of mankind, detonated over Novaya Zemlya in the Arctic Ocean; yield estimated at 50 Megatons (3.3 times bigger than the U.S.'s Castle Bravo).
More here:
www.atomicforum.org/russia/tsarbomba.html
Send to Facebook
|
Send To Twitter
This video is of a fish named Goldy. This fish is the MCS Mascot and this fish is the primary moderator of content on the site.