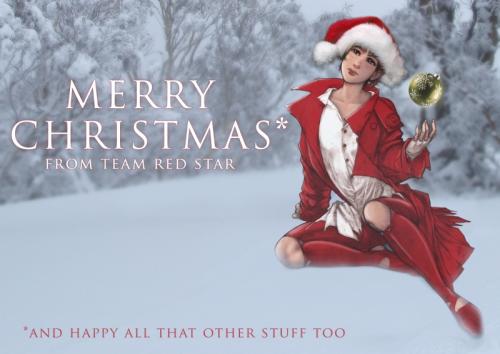 Merry Christmas* from Team Red Star.
*And happy all that other stuff too.
From the homepage of the Archangel Studios comic The Red Star.
On this page as of December 31, 2007.
Send to Facebook
|
Send To Twitter
This video is of a fish named Goldy. This fish is the MCS Mascot and this fish is the primary moderator of content on the site.