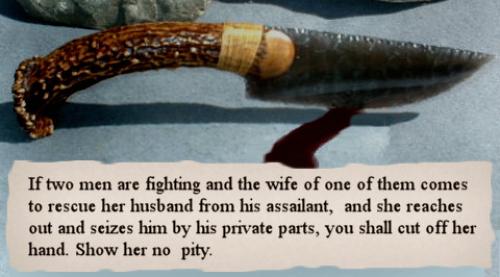 Deuteronomy 25:11-12
Overreaction?
No one who has been emasculated by crushing or cutting may enter the assembly of the LORD.
Deuteronomy 23:1 (New International Version)
Remember kids: The words in the Bible are actually those of God, speaking to the Hebrews and taking time to add the junk-grab rule into the supplemental commandments that didn't make it into the original 10.