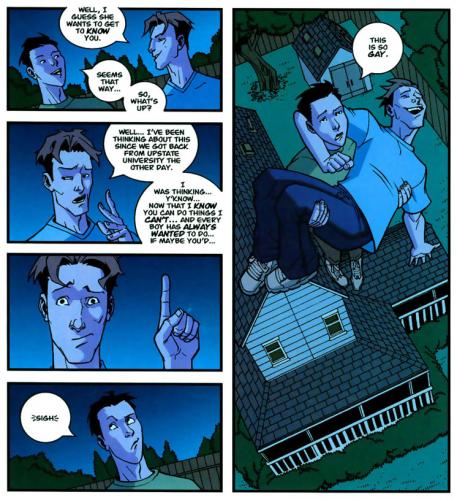 Being a teenage superhero can be confusing.
Invincible is published by Image Comics and is a good read.
Send to Facebook
|
Send To Twitter
This video is of a fish named Goldy. This fish is the MCS Mascot and this fish is the primary moderator of content on the site.