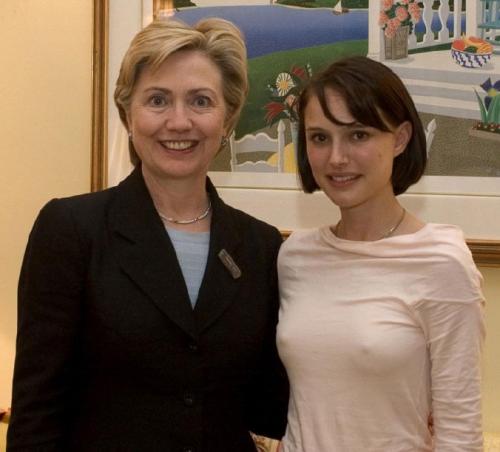 Kinda how there's always a fat chick hanging out with a hottie…Natalie is obviously hanging out with Hillary to make herself to look even better (didn't think it was possible).
DO I SEE NIPPLES?!!?
Send to Facebook
|
Send To Twitter
This video is of a fish named Goldy. This fish is the MCS Mascot and this fish is the primary moderator of content on the site.