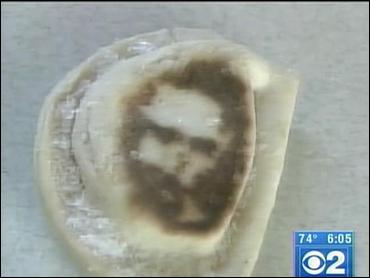 Apparently, some people believe that this pierogi shows the face of Jesus.
To me, it vaguely resembles a skull smoking a cigar. What is it about people that they need to see the face
of Jesus or Mary in every wall stain, piece of bark, or item of burnt food?
Why don't Buddhists see the face of Siddhartha Gautama staring back at them when they open
up a new jar of peanut butter?
Send to Facebook
|
Send To Twitter