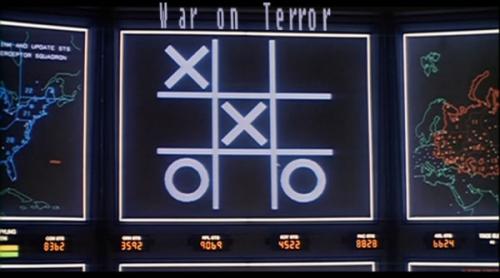 One of the best 80's movies of all time: War Games!
In that movie, the computer went schizo and decided that it was going to launch missles at Russia in a preemptive strike that would ensure the victory of the US in the cold war, and it wasn't until the kid (Matthew Broderick) made it play tic tac toe that the computer realized that much like the game, nuclear war is ultimately unwinable.
So, the funny part of this picture, is it says "war on terror". Get it? Unwinable, there will be no victor, and just like what's happened with the cold war, it will ultimately fizzle out. hopefully.